Florida College and race relations
---
---
A little history:
1. The original campus now occupied by Florida College was built in the 1920s as a gambling resort for rich tycoons (including Al Capone) from the north to vacation in Florida. It was built in beautiful Spanish and art deco style on the banks of a swampy river. The mosquitoes were kept in check by bats housed in large bat-houses, which are now in disrepair. During Prohibition and then the Great Depression of the 1930s the gambling resort fell on hard times. It was sold to the Baptist Bible Institute where a young Billy Graham attended.
2. In 1946 the non-instrumental Churches of Christ were beginning to split over whether churches could contribute to parachurch ministries (orphan homes, missionary societies and evangelistic radio programs). The non-institutional Churches of Christ argued that the Churches of Christ had split off from the Christian Church in the mid 1800s because the Christian Church had formed a central convention with representatives and voting, and they had formed a missionary society, electing Alexander Campbell as their first president. Those against the church-supported parachurch ministries in the 1940s argued that these parachurch ministries were essentially the same issue that was divided over in the 1860s. It became evident that all of the colleges associated with the a capella movement in the 1940s were going to go with the majority wing supporting parachurch ministries. Many feared this would lead to the Churches of Christ becoming just one more denomination instead of the One True Church. So a board of directors was formed who bought the Tampa campus, naming it Florida Christian College, and dedicated it to the children of those who believed it was wrong for churches to contribute to para-church institutions (thus they called themselves "non-institutional"). The board of directors decided they would never accept donations from a congregation, only from individuals. The Florida College chorus does not perform at churches.
3. An Annual Lectureship was established during Homecoming Week, similar to other Church of Christ colleges. It is considered an honor to be invited to present a lecture, so Florida Christian College began to play a central role in the non-institutional Churches of Christ or "churches of Christ" (with a small 'c') as most eventually preferred to be called.
4. In the 1960s controversy arose over the use of the designation "Christian", since the term "Christian" is only used as a noun in the New Testament, never as an adjective. Thus the two year school became known simply as Florida College. (The board had also established a 1st through 12th grade school as well.)
5. The cash-strapped school went through turbulent times in the early 1970s having long bowed to a significant donor's request that no non-whites be admitted to the college (this history was confirmed by then president James Cope). An exception was made for basketball scholarships, ninety percent of which were African-American males who were totally unfamiliar with Churches of Christ (and who were very disappointed when they found out there were no African-American women on campus). Unfortunately Florida College was not the first or second choice for African-American athletes, so Florida College usually ended up with African-American basketball players who had poor grades, adding to their isolation on campus. The white students seldom, if ever, associated with the African-American athletes.
6. One student, the son of a missionary to Africa, told me in 1972 that a friend of his, a female student from Africa, protested the policy, and it was changed to admit non-white Americans to Florida College in the early 1970s, one of the last colleges in the United States to admit African-American students, along with Bob Jones University. Since then less than one percent of Florida College students have been African-American, not including the athletes.
7. By the late 1970s there was a significant morale problem among students on campus. A dean resigned due to sexual involvement with a student. The student body seemed to be dominated by kids from the deep south who had a social etiquette foreign to students from the mid-west and far west. The two annual banquets reminiscent of southern debutante cotillions, and Sadie Hawkins Day left non-southern students baffled. A significant portion of students had been sent to Florida College by their parents as a sort of reform school, in hopes that their kids would straighten out. As a result, an estimated ten percent of the students were spending time in the woods smoking marijuana, marijuana artwork finding its way into the yearbook. In response the college board voted to eliminate athletic scholarships, and refused to admit about two dozen students the next year who were known to not fit in. Student morale lifted.
8. In 1996 Florida College became a four year school with a student body around 450. In 2009 the student body was estimated at 500.
9. Around the turn of this century there was controversy over the teaching of Creation at Florida College, as well as controversy over the teaching of Divorce and Remarriage. The non-institutional churches of Christ have been in existence since about 1960 and are due for a division, according to some predictors, the house-church movement being one such division.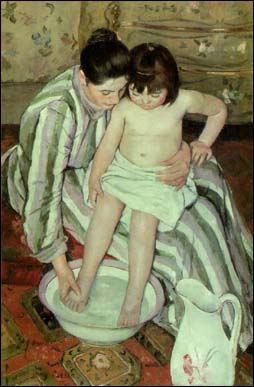 Florida College has the dubious distinction of being one of the last colleges in the United States to admit African-American students.
For more on Race Relations in the Church of Christ click here.
For more on Politics in the Church of Christ click here